We chose Super Electric to do a knob & tube upgrade on our 1925 home. I cannot say enough about how right this choice was. First of all the owner was so thorough in ensuring everything we hoped to accomplish was covered. He carefully explained the process so we were certain we knew the process. After receiving multiple bids I went back to Super Electric to review a few changes from the first quote. We signed that day. From the moment the team arrived at our house--it was a completely different experience than any other contractor or subcontractor we have worked with in the 20 years we have lived in this home. The team arrived 10 minutes early and waited in the truck until it was 8:30 sharp. After working, the team reviewed with us what they did and what was next. They cleaned up their work areas better than they found them. Never did we hear, "I don't know how we will do that" nor did we hear any derogatory or profane language. They were truly professional. Super Electric began the project the day they said they would, and they ended the project on the day they projected. It was truly a great experience and we cannot imagine having made a different choice for an electrical contractor. Super Electric puts the SUPER back in workmanship!
Contacted Super Electric to get a second opinion on an estimate. They could have easily matched or undercut the original offer. Instead he took the time to ask me questions and give me honest answers. In summary, I didn't need a $2300 electric panel installed and they saved me over $2000.
I highly recommend Jon and his team at Super Electric. The estimate was competitive and even gave me an option to bring the price down (I am happy I declined the offer and had him do the work)! They showed up when they said they would and did fantastic work. I feel really good about the engagement and the value Jon and his team provided. I can now enjoy the powered-up man cave!
Jon and everyone else at Super Electric are great. Very responsive. Very friendly. They work fast, but they do things right. I couldn't be happier with the work or the price.
Super Electric is excellent and I highly recommend them for any electrical needs. They were professional and kind during the initial quote and at every step of the installation process. I started with a mix of knob & tube and crudely installed updates, and Super Electric rewired the entire house, upgraded my panel and service, installed new outlets & lights, and set me up for any future projects in my 1920s home. The two folks that worked on my home left it as clean if not cleaner than when they came! Worked quickly and had great communication.
I've used Super Electric for several jobs now, first when I owned a 1920's house in Saint Paul and again now that I own a 1950's house in Minneapolis. What I like about working with them is some electricians will tell you 'no it can't be done' and super electric will out line options, and also offer helpful suggestions. For example, I wanted a ceiling light in the walk in closet of my Saint Paul house. A different electrician told me it wasn't possible because the closet was right under the eaves. Super electric was able to put in a thin LED and wire a switch. Another time I was having a peninsula installed in the kitchen and Super Electric recommended I get an outlet installed in the end of the peninsula. It's not a particularly expensive job but it was so incredibly useful to have an outlet there later.
In preparation for a kitchen remodel I needed to have an outlet added to my kitchen. I also had a situation where my washer and drier were blowing the circuit all the time and I wanted to change up some ceiling fans. I was shocked at how low the estimate was and immediately decided to go with Jon and his team. They were on time, did great work that I am satisfied with, and even were able to fix the cut-rate recessed lighting the previous owners had installed. He was able to add the recessed lighting part the day they came out to do the work as we had not discussed at the initial visit. They worked quickly and were pleasant to have around the house. They did a nice job of cleaning up before they left. I will definitely be calling them again for any electrical work I need done.
I have used Super Electric a number of times now. Installing new lights, moving outlets, put in a new electric panel, and most recently rewiring my basement, adding lights and outlets.
Jon and his team at Super Electric did a few small projects for us and did great work. https://www.superelectricmn.com/
Jon & his team helped me out with a project in the fall of 2021. We needed 3 ceiling fans/lights installed, a new outlet above my fireplace for a TV where they had to carefully cut through the wall to run a new line from another outlet, install a new panel, fix a few outlets & install/ upgrade some outdoor outlets, etc. They were knowledgeable, courteous, responsive, professional, had very reasonable estimates (the same as the final costs), cleaned up any related "mess," & completed the full project in a timely manner &within their stated timeframe. We are still happy with the results 6+ months later. I would definitely use them again & recommend their services.
A wonderful experience start to finish. We needed wiring done for ceiling fan and overhead lights installation in a new sun room. Jon and his team arrived on time, performed the work and cleaned up. Would highly recommend them.
Had a great experience with Super Electric. Jon was extremely professional and had the Minnesota Nice that makes everything better. We even sat and talked about our dogs for a bit. Though Jon did not perform the job himself the work was completed in a timely fashion and extremely well done. Jon is ethical and trustworthy, I cannot recommend him enough.
We hired Super Electric to convert our old fuse box to circuit breakers and to do some various other electrical work in our house. I contacted three highly rated electricians for bids, and of these Super Electric had the best price.
I have hired Jon twice now and both times was extremely pleased with his professionalism and his work. Both times he was right on time when he said he would be. I had some old-fashioned recessed light fixtures that I needed switched out for some new ones, but the ones they make now are not the same size, and I couldn't figure out how to make them fit. Jon came up with a creative solution that worked beautifully. I also needed some new outlets on the kitchen backsplash, so they had to be cut into existing tile. The job was done without cracking any of the tiles and looks great. They used drop cloths everywhere and cleaned up good after they were finished, too. I would definitely recommend Super Electric.
We had Super Electric install the electric hookup for our hot tub and would recommend to anyone needing electrical work. Jon was able to work with our schedule and maneuver around the delivery of the hot tub, which was delayed due to complications with the site. City electrical inspector said that the electrician did good work. Would definitely hire again for any electrical work needed.I am very happy with the work they did and very glad I hired them. The owner, Jon, was polite, professional, and clearly very experienced. The work was done exactly as described, fuses/switches place exactly where I wanted, etc. The new circuit panel is very neatly and cleanly labeled, which is so nice after living with our 100 year old fuse box with a mess of poorly labeled circuits. In addition to the circuit panel, they installed a 3-way switch for our kitchen light, repaired a stairway 3-way switch which wasn't functioning, installed a programmable switch for our porch light, and installed a couple other new circuits and outlets.
Jon did a great job adding new outlets, installing under cabinet lighting, surge protector, and fixing a problem light switch. Jon pointed out a number of "not to code" issues and fixed them for us; very knowledgeable . Jon responded to all my email inquiries, did the work as scheduled, and followed-up after the job. I thought his price for the job was very fair. And plan on making him our guy for any electrical jobs. If your a homeowner can't go wrong contacting Jon
Super Electric rewired the knob and tube on my main floor. They did ~13 outlets and 7 light fixtures, plus added some recessed lighting in my living and dining rooms.
Absolutely fantastic. We recently had Super Electric do a big job on our older home in St. Paul that consisted of moving and replacing the electric panel, replacing old K&T wiring, installing new outlets, etc. They were always on time, honest, didn't "up charge" and ultimately did a fantastic job. They even went above and beyond when the situation called for it and did not charge extra. We were lucky to have found them and would use them again in a heartbeat. Highly recommended!
In the autumn of 2013 I experienced an unforeseen issue involving my electrical and looked to Yelp for assistance in finding a small business electrician to resolve it. As a result I came across Super Electric and believe I hit the jackpot. The owner, Jon, came into my home, accommodating a tight time frame at which I could be available, and assessed the situation. Unfortunately it was pretty grim; however, Jon was able to deliver this message with compassion and made me feel at ease by the work required and the financial impact this would have on me. As I waited in anticipation of the overall cost, tight shoulders getting increasingly uncomfortable, tears of anxiety ready to push forth, and the ledge of a 30 story building becoming an increasingly good alternative Jon gave me his estimate.....and, I immediately felt at ease. He was so much more affordable than I was expecting, and had been previously quoted by other businesses, that I immediately signed the contract and we scheduled the work. Jon and his staff were so efficient, so clean and so communicative and this really helped instill in me the trust I was lacking in anticipation of solving this issue. Please use Super Electric.
I contacted Super electric for a bid on rewiring my 4 story 108 year old house. Every step in the process was professional, efficient, and the outcome was beyond my expectations. The team working on my home included my priorities. They were on time and at the end of each day the clean up was top level. They were able to complete the project while respecting some of the features of the home that I hoped would not be damaged. Their creative efforts were most appreciated. Many helpful suggestions added to the final outcome of making my home safer, more efficient, and more appropriate to modern electrical needs. The owner was helpful in suggesting a company to come in to repair holes following the rewiring.
I can recommend without any reservation Super Electric. 651) 222-8288. Helped me with multiple projects large and small. John is a nice guy and prices are fair.
We were remodeling our kitchen and we called Jon gave us an estimate to wire a microwave, dishwasher and garbage disposal and under cabinet lighting. After the cabinets were installed I called him and asked to see the undercabinet lighting he recommended. He made an extra trip and left one of the units. We scheduled the work to be done in a couple weeks and Jon and his employee (sorry, can't recall his name) completed it in less than one day. The electrical inspector came today and gave the work a thumbs up!!! Thanks!The lighting looks great and they did a good job making minimal cuts into the plaster walls and ceiling. Patching up shouldn't be too bad.
We are in the process of selling our home, and the buyer's inspector found that the old dryer plug that is no longer in use had been messed with in the panel, and also found another breaker with piggy-backed wires. I was able to send an email to Super Electric with exactly what the buyer was looking for with repairs, and he responded bright and early the next morning and provided an estimate over the phone. He arrived to the appointment early, and showed my husband that there were actually several piggy backed wires that needed to be corrected. He had all of the necessary parts in his truck, completed all of the work efficiently, and brought the panel back up to code while correcting all of the issues we needed for our purchase agreement. In the end, it was more expensive than was previously quoted, but much better than we expected considering he found several other issues that needed to be corrected. We are very happy with the quality, cost, and speed of Jon's work, and would absolutely recommend him. Also very happy to find him in the West 7th neighborhood, as we prefer local small businesses whenever possible.
We have had two multi-day electrical projects completed by Super Electric in recent months, including significant rewiring to remove old knob and tube wiring and the installation of several new lights indoors and outdoors. Jon and Steve were very friendly and professional in their interactions with us and took care to ensure that our flooring and carpeting were kept spotlessly clean. Their work was done neatly with as little intrusion into the drywall and plaster as possible. We'll definitely call them again for any additional electrical needs.
Jon replaced an old circuit breaker panel in my basement that was out of conformance. He was professional and clean and meticulous. After replacing my old circuit panel during his checkout he found an old wall mount outlet that wasn't grounded it was a saftey hazard. I could not recommend anyone as highly as Jon. When the inspector came to check out his work he passed with flying colors. If I ever need any electrical work done I will call Jon.
Super Electric was the first of many companies to respond to my bid request and showed up the next day. They completed the work in a very reasonable amount of time, did a good job, and were super-clean about it. After working in our garage, they even swept the entire garage floor clean. They beat our other bid's price handily, and the electrical inspector even commented on what a good deal we got when I showed him the work invoice to make sure everything was done. The owner and his assistant were very friendly and easy to work with. They clearly see the value in doing quality work and maintaining a strong reputation. They'll be the first I call for future work, and will definitely recommend them to friends.
I wanted to install recessed lighting to my ground floor condominium. Our association had hired Super Electric to install updated smoke detectors to our buildings and we were very pleased. Jon came to the house and suggested exactly what I had had in mind. There were a few more details I hadn't considered, but I went ahead with the project. They wrapped the room and were done in less than the estimated time. Repair of the ceiling will be less than expected as the estimate calculate 3 openings and only one was needed. The effect is better than I'd hoped for. The room was left clean and bright. I have never met a contractor who is so punctual, even to the time the city inspector would arrive! Thanks.
We hired Jon to update from fuses to breakers, convert from overhead to underground service, install and connect service to an outdoor spa, and install a new outdoor light fixture and GFI outlet. We located Jon on Angie's List. After having him and a couple other electricians out for estimates, he was not only the most reasonably priced but made us aware of all updates needed to meet code and asked all the right questions to ensure the job met our expectations. The work was completed on time as promised, working with our busy schedules. He also managed through a few unexpected hiccups professionally and with the level of detail we hoped for. His Journeyman was equally professional. When completed they cleaned up after themselves each day. When the time comes we will call Jon again, and you should too. As for the reviewer's post that Jon did not return a call I can not see that happening. Jon was always quick to return our calls and emails and make occasion to answer the phone on our job.The inspector had no concerns with their work.
I sent an email to the owner of super electric ( Jon) extremely late one evening last week. John did get ahold of me the following day and we met at the home that afternoon John was very knowledgeable and was able to put a estimate together. I did check his availability and he was out until the first week in March I did have a second electrician come out that same day to give me a second estimate the second electrician was able to get me in a little bit quicker.I think John would have done an exceptional job.
Avoid Early Bird ! They're super expensive ! Jon from Super electric Really Nice guy ! Will be using him for My upcoming project 651-222-8288.
Years ago, Super Electric did all the electrical for a big remodel in SW Minneapolis. I just recently moved back to St Paul, and Jon was the first person I called when I needed an EV charger installed in the garage. He and Steve are so easy to work with! And any job, big or little, is always done right
Super Electric upgraded my service, panel, and rewired my house. I wished afterwards I hadn't waited so long to have the work done. All work was completed according to the proposal, no surprises.
We are available for questions or on-site visits and can work around your busy schedule.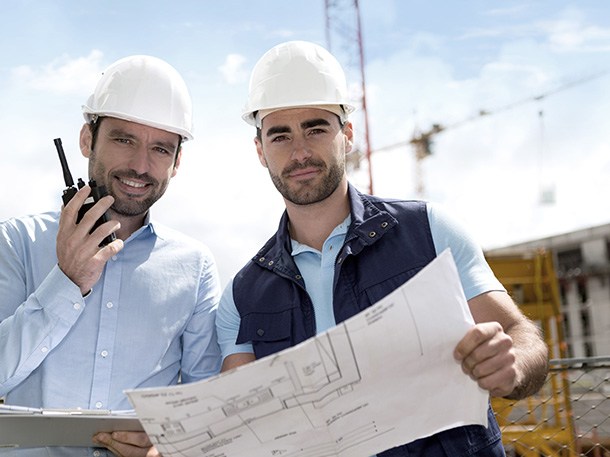 We are happy to schedule a time to come out and give you a firm quote on your project.